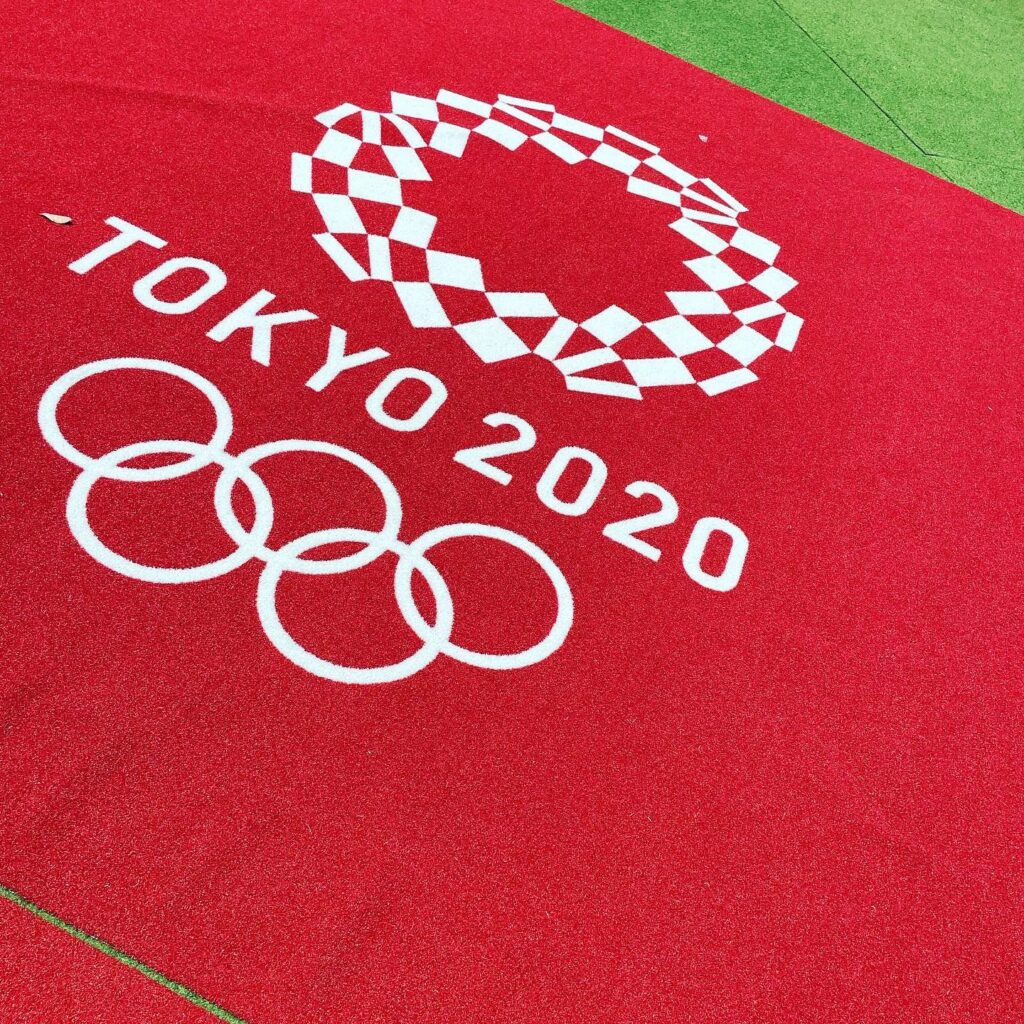 The USA Rugby teams just completed their week-long training camp in Mimasaka City. The city prepared for 2 years for the arrival of the teams, and their hard work showed.
The stadium and training facilities were top notch, and there was a team of bus drivers to bring the teams back and forth throughout the day. The hotel was first rate, and the food was gourmet. At the hotel players had massages every third day, and each day the spa or 'onsen' was available for both the team and staff.
Each morning I was able to work out with the staff before the team schedule began. We had access to the gym, an indoor basketball court, and to the field. We played a ton of games of knock out and PIG – it was a fun way to bond with the staff and players. A small running club began and we did sprint intervals. The last time I did sprint intervals was about 15 years ago in college – needless to say I was sore! The weather was hot and humid, so it was great preparation for the team for Tokyo.
Now that we are in Tokyo we are divided between the Village and a hotel. Some of the staff (including me) are at a hotel due to space restrictions in the Village. Team USA has its own building which includes a whole floor for Sports Medicine. There are many familiar faces there – people that our team at SDSM works with throughout the year at the Chula Vista Elite Athlete Training Center.

The Village is vibrant and full. Everyone is masked and there are hand washing or sanitizing stations every 5 feet. The dining hall is two level and there are plexiglass dividers between each player for safety while unmasked. The food options are diverse – there are vegan, gluten free, and halal options. It is fun to see all the athletes mix throughout the village – in fact I saw Yao Ming (now a coach) with Team China just today!


It is also fun to connect with colleagues at the Village. A friend from medical school, Dr. Kentaro Onishi, is from Japan and is a part of the International Olympic Committee delegation for using musculoskeletal ultrasound on the sideline. Dr. Michelle Look just arrived and we will see each other at the 6 days of men's and women's games next week. A former SDSM physician who now works in New York City Dr. Naresh Rao is the team physician for USA Men's Water Polo and we will be meeting up this week as well.

We are all excited to see Team USA bring home the GOLD!! Cheer us on from afar, and I look forward to sharing more stories throughout the next week!